Main Internal Floors:
The main floor is the foundation of your interior design theme now and into the future. It needs to compliment your lifestyle and your aesthetic desires for years to come … this is where it all begins.
The selection process can occasionally be quite frustrating so here are a few tips…
If Classic and understated is what you want to achieve then a simple elegant polished marble will be a perfect main floor.
Marble comes in a wide variety of colors – Mother Nature has a generous palette. Select something like a Statuario – crisp white marble with clean grey to black veins.
Statuario works beautifully with Stainless Steel, Chrome, Black and White furnishings.
If the warmer tones are more your thing then it's hard to bypass a classic Cream Marfa Marble with rich caramel tones that are right at home with antiques or simple upholstered furnishings.
Maybe you have more of a Tropical Bungalow thing going on. Then for your large open span of floor you should consider something solid like 600×600 Absolute Black Granite Polished, or a 300×600 Honed Basalt. These stones will look great with a big Grass Mat and Rattan furnishings with brightly colored upholstery.
The Big Family Home theme is an eclectic one where all sorts if tastes live under the one roof. Your floor will need to be the blank canvas that ties it all together. Consider a 610×610 Classic Travertine in Honed& Filled for warm tone tendencies; or 610×305 Polished Carrara Marble for cool tone tendencies.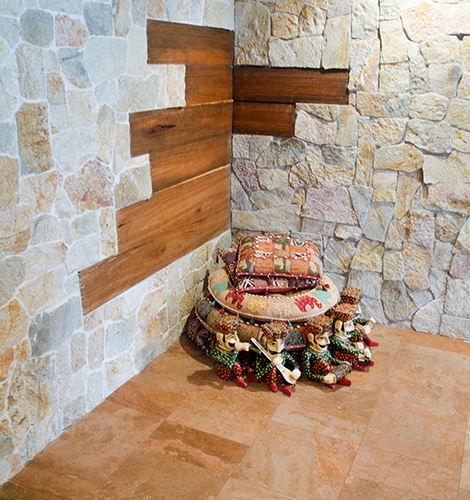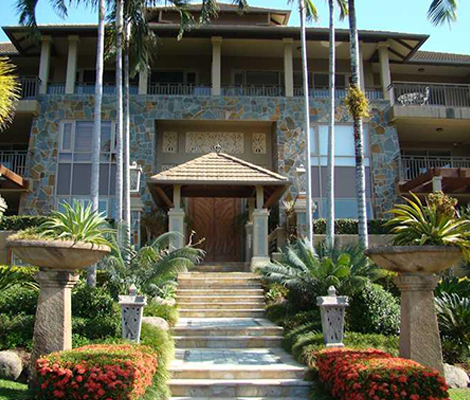 External Floors:
The exterior of your home sets the tone for what is to come internally. It's your 'face' to the world. What you put on it is an expression of who you are and what you value.
The selection process can occasionally be quite frustrating so here are a few tips…
For the Classic Understated theme selects a stone that compliments the colors of your home. Light neutral tones generally emphasis spaciousness, so consider something like an unfilled and honed Travertine if you're leaning towards warm tones, or a cool light grey Granite in Flamed finish for the cooler tones.
The Tropical Bungalow look can carry the Absolute Black Granite or the Basalt directly outside – just be sure to get it in a more slip resistant finish such as Flamed.
Black and Grey are fantastic base you're to set off timbers and random stone.
The Big Family Home theme generally there's a pool involved, and lots of wide open spaces. Here you could enjoy the more robust tones of a banded Teak Sandstone, or add some extra color with a rich banded Rainbow Sandstone.
Commercial Paving can also enjoy the longevity and durability of stone. In the right thicknesses Granite and Porphyry are ideal for both heavy vehicle and heavy pedestrian Traffic.